Configuration audit tools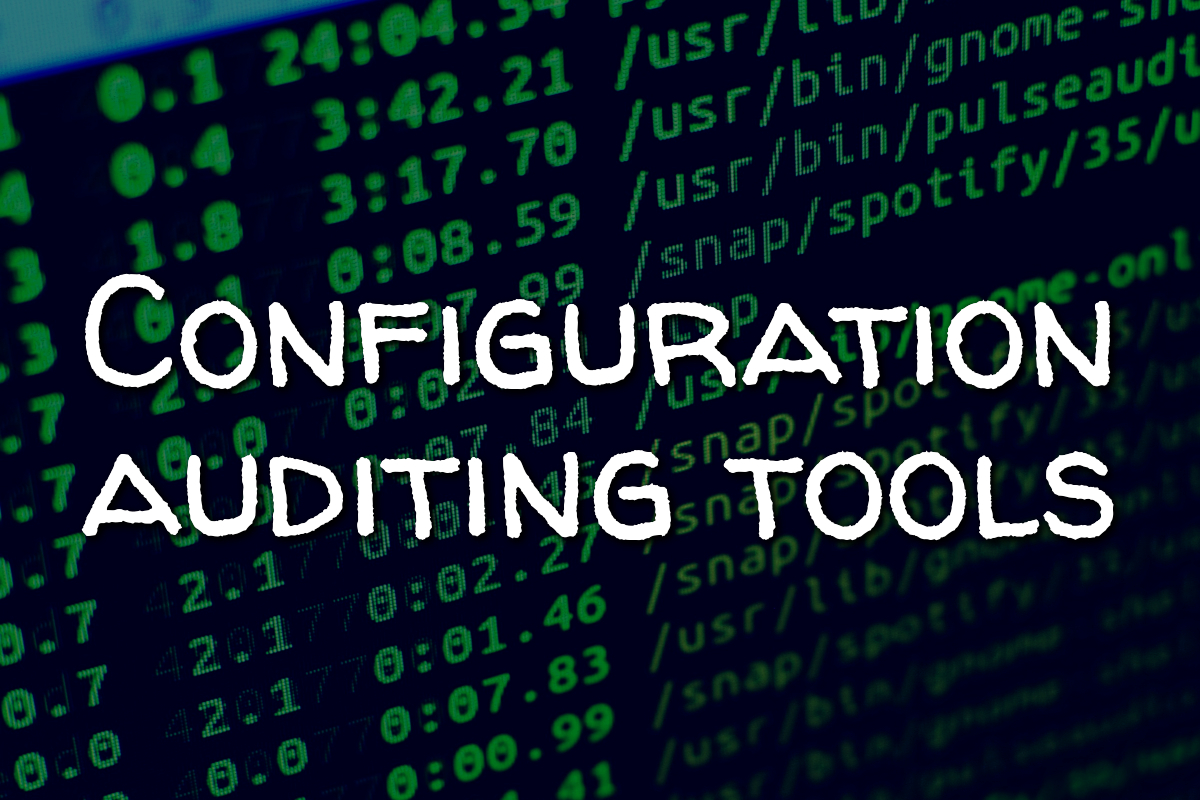 Introduction
The level of security of computer systems dependent on software patch management and how well software is configured. A configuration audit helps to discover weaknesses in the way the software is tuned for its purpose. Auditing tools can be of great help here to automate this task.
Almost every software package has the ability to be configured. Most services will benefit when the configuration is done correctly. It will boost performance, decrease system resources, and might even help with enhancing system security. While most software has documentation, it is rarely fully used by its users. This is where configuration audit tools come into play. They help to uncover weaknesses in configuration files.
The tools in this section have each their own focus. So they can't be directly compared. Also, there is no such thing as the best tool in this category. We suggest reviewing all tools and see which ones complement your toolbox. Use those tools that focus on the software that you use. Don't forget the tools that perform an audit on the operating system itself. After all, software needs the host operating system to function.
Usage
Configuration audit tools are typically used for IT audit, compliance testing, configuration audit.
Users for these tools include auditors, security professionals, system administrators.
Tools
Highlighted tools
Some of the configuration audit tools have features that make them stand out among the others. If one of these characteristics are important to you, have a look at these selected tools first.
Popular configuration audit tools
Missing a favorite tool in this list? Share a tool suggestion and we will review it.
---