THC Hydra (thc-hydra)
Tool and Usage
THC Hydra is a brute-force cracking tool for remote authentication services. It supports many protocols, including telnet, FTP, LDAP, SSH, SNMP, and others.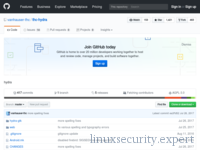 Usage and audience
THC Hydra is commonly used for penetration testing or security assessment. Target users for this tool are pentesters and security professionals.
Tool review and remarks
The review and analysis of this project resulted in the following remarks for this security tool:
Strengths
+

More than 25 contributors

+

More than 1000 GitHub stars

+

Project is mature (10+ years)

+

The source code of this software is available
Installation
Supported operating systems
THC Hydra is known to work on Linux.
THC Hydra alternatives
Similar tools to THC Hydra:
100
Hashcat is a well-known tool to crack passwords. It has advanced features to improve performance, allow session resumption, and more.
93
Patator is a security tool to perform enumeration or brute-force attempts to discover authentication details. It can be used during penetration testing.
56
The acccheck tool performs a password guessing and dictionary attack on SMB services used to share files and printers.
This tool page was recently updated. Found an improvement? Become an influencer and submit an update.
Project details
Latest release
8.6

[2017-07-21]

License
AGPL 3.0
Last updated
April 17, 2018
Project health
85
This score is calculated by different factors, like project age, last release date, etc.
Links
Compare THC Hydra with other tools
Related terms