Patator
Tool and Usage
Patator is a security tool to perform enumeration or brute-force attempts to discover authentication details. It can be used during penetration testing.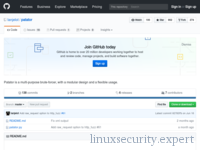 Why this tool?
Patator is based on similar tools like Hydra, yet with the goal to avoid the common flaws these tools have like performance limitations. The tool is modular and supports different types of brute-force attacks or enumeration of information.
Additional information
Authentication protocols:

ftp_login - FTP
ldap_login - LDAP
rlogin_login - rlogin
ssh_login - SSH
telnet_login - Telnet
smb_login-Brute-force SMB
smb_lookupsid - SMB SID-lookup
vmauthd_login - VMware Authentication Daemon
Email:

smtp_login - SMTP
smtp_vrfy - Enumerate users via SMTP VRFY command
smtp_rcpt-Enumerate valid users using the SMTP RCPT TO command
finger_lookup - Enumerate valid users via Finger
http_fuzz - HTTP/HTTPS
ajp_fuzz -Brute-force AJP
pop_login-Brute-force POP
pop_passd-Brute-force poppassd (not POP3)
imap_login - IMAP
Databases:



mssql_login - MSSQL
mysql_login - MySQL
mysql_query - MySQL queries
oracle_login - Oracle
pgsql_login - PostgreSQL
rdp_login-Brute-force RDP (NLA)
vnc_login-Brute-force VNC
Other services:

dns_forward - DNS
dns_reverse - DNS (reverse lookup of subnets)
ike_enum - Enumerate IKE transforms
keystore_pass - find password of Java keystore files
snmp_login - SNMPv1/v2/v3
unzip_pass - find password of encrypted ZIP files
umbraco_crack - Crack Umbraco HMAC-SHA1 password hashes
Usage and audience
This tool is categorized as a password cracker.
Patator is commonly used for password discovery, penetration test, reconnaissance, or vulnerability scanning. Target users for this tool are pentesters and security professionals.
Tool review
The review and analysis of this project resulted in the following remarks for this security tool:
Strengths
+

More than 500 GitHub stars

+

The source code of this software is available
Installation
Support operating systems
Patator is known to work on Linux.
Patator alternatives
This tool page was recently updated. Found an improvement? Become an influencer and submit an update.
Project details
Latest release
0.6

[2014-08-25]

License(s)
GPLv2
Last updated
Sept. 17, 2017
Project health
70
This score is calculated by different factors, like project age, last release date, etc.
Links
Compare Patator with other tools
Related terms