sslcaudit
Tool and Usage
The sslcaudit project helps with automated testing of SSL/TLS clients for resistance against MITM attacks.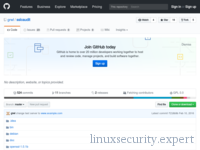 Introduction
This project focuses on the niche of testing SSL/TLS clients.
Usage and audience
sslcaudit is commonly used for security assessment or software testing. Target users for this tool are security professionals.
Tool review and remarks
The review and analysis of this project resulted in the following remarks for this security tool:
Strengths
+

The source code of this software is available
Installation
Supported operating systems
Sslcaudit is known to work on Linux.
sslcaudit alternatives
Similar tools to sslcaudit:
97
The mitmproxy tool allows to intercept, inspect, modify, and replay traffic flows. It may be used for pentesting, troubleshooting, or learning about SSL/TLS.
97
SSLsplit is a security tool to perform transparent SSL/TLS interception by using a so-called man-in-the-middle (MitM) attack.
74
Google's Certificate Transparency project audits the way SSL/TLS certificates are used and its underlying cryptographic system.
Found an improvement? Become an influencer and submit an update.
Project details
Latest release
1.0

[2012-05-12]

License
GPLv3
Project health
60
This score is calculated by different factors, like project age, last release date, etc.
Links
Related terms