sslcaudit
Tool and Usage
The sslcaudit project helps with automated testing of SSL/TLS clients for resistance against MITM attacks.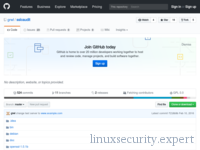 Introduction
This project focuses on the niche of testing SSL/TLS clients.
Usage and audience
This tool is categorized as a application functionality testing tool and software stability testing tool.
sslcaudit is commonly used for security assessment or software testing. Target users for this tool are security professionals.
Tool review
The review and analysis of this project resulted in the following remarks for this security tool:
Strengths
+

The source code of this software is available
Installation
Support operating systems
Sslcaudit is known to work on Linux.
sslcaudit alternatives
This tool page was recently updated. Found an improvement? Become an influencer and submit an update.