Masscan
Tool and Usage
Masscan is a security tool to perform a network scan for many systems at once. It is optimized asynchronous transmissions to achieve its performance.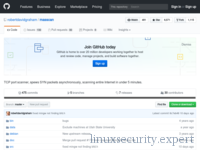 Why this tool?
Masscan can be compared with other tools like Nmap. Due to its focus on high performance, this tool can be used when many systems have to be scanned at once (think multi-network).
How it works
Masscan uses a custom TCP/IP stack to achieve its goal. In fact, you need to make adjustments before using the scanner, to avoid problems with the local TCP/IP stack.
Usage and audience
This tool is categorized as a internet scanner and network port scanner.
Features
Focus on high performance
Tool review
The review and analysis of this project resulted in the following remarks for this security tool:
Strengths
+

More than 25 contributors

+

More than 6000 GitHub stars

+

The source code of this software is available
Author and Maintainers
Masscan is under development by Rob Graham.
Installation
Support operating systems
Masscan is known to work on FreeBSD, Linux, macOS, and Microsoft Windows.
Masscan alternatives
This tool page was recently updated. Found an improvement? Become an influencer and submit an update.
Project details
Latest release
1.0.4

[2017-06-06]

License(s)
AGPL 3.0
Last updated
Sept. 20, 2017
Project health
84
This score is calculated by different factors, like project age, last release date, etc.
Links
Compare Masscan with other tools
Related terms