arp-scan
Tool and Usage
arp-scan is a security tool that sends ARP packets to hosts on the local network. Any responses to the requests are displayed.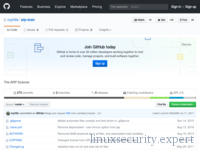 Introduction
The arp-scan utility can be used to detect hosts on the network. As it uses ARP, it only applies to IPv4, as IPv6 uses the neighbour discovery protocol (NDP).
Usage and audience
arp-scan is commonly used for network analysis or penetration testing. Target users for this tool are pentesters and security professionals.
Installation
Supported operating systems
Arp-scan is known to work on Linux.
arp-scan alternatives
Similar tools to arp-scan:
68
arping is a tool for the discovery of hosts on a computer network using the Address Resolution Protocol (ARP).
68
Addrwatch is a tool similar to arpwatch to monitor IPv4/IPv6 and ethernet address pairing.
63
ArpON is a host-based tool to improve the security of the Address Resolution Protocol (ARP).
Found an improvement? Become an influencer and submit an update.
Project details
Latest release
1.9

[2013-11-24]
Project health
52
This score is calculated by different factors, like project age, last release date, etc.
Links
Related terms